Delivery Cares and loves to Old Folks Home
Spring College International has organized a visit to Old Folks Home on 23 Oct 2018 to delivery care and love to elderly. On that day, students presented their performance to entertain the elderly, distributed gift pack as well as having games with elderly.
Visit to old folks home is one of the annual activities of SCI. The objective of this activity is to educate our students on social responsibility. This activity has brought a lot of fun to the elderly.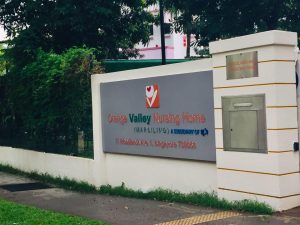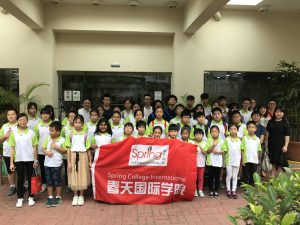 Feedback from students:
'I feel that elderly in old folks home is very pity, no one take care and care about them. I hope school can organize this activity again. I still want to participate'
' I felt fear at the beginning, but after that when we play Bingo together, I am no longer fear, they are like my grandparents'
'I hope elderly did enjoy our performances'
'We will prepare more and better performances next year'
Feedback from parents:
'After listening to my kids on this activity, I felt this activity is very good as it could educate kids to deliver their care and love'
' After this activity, my kids told me that the elderly in old folks home is very pity and he said he will take good care of us when we are old later'
'This is a very meaningful activity. Hopefully this activity extended to parents as well next time, we definitely will give our full support'