Staff Training and Term Review 2018
Spring College International (SCI) held a training for all employees and Teacher Term review
session on 31 October 2018.
On the training, principal shared SCI's vision, mission, values and culture. And reminded all
employees to be creative and keep improving especially on digitalize teaching method.
Principal also mentioned that SCI should enhance the team work among all the team, to be
improve in policy, workflow, team and details management. At the same time, to provide
more training to all employees to improve their professionalism in providing better services
to clients and students.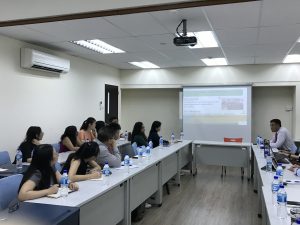 On the teacher term review session, all our teacher has presented their teaching report of
this term as well as exchanged and explored the teaching method especially on digitalize
teaching method. Mr Tony, academic board member had shared several apps and website
which can be use as teaching method.