2nd Term of Staff Training & Teacher Term Review
Spring College International (SCI) held training for all employees and teacher term review on 31 October 2019.
During the staff training, our principal shared SCI's vision, mission, values, and culture. He also reminded all the staff of our Vision, Mission Value, and Culture.
To improve staff and teachers' professionalism in providing better services to customers and students, the principal mentioned that staff should participate in more training, and teachers should utilize various types of academic resources in teaching. Meanwhile, it is necessary to comply with the CPE regulations to meet the EduTrust requirements. 
The principal also emphasized the importance of teachers. Every department should often provide help and support to all the teachers to ensure they can make greater breakthroughs in teaching.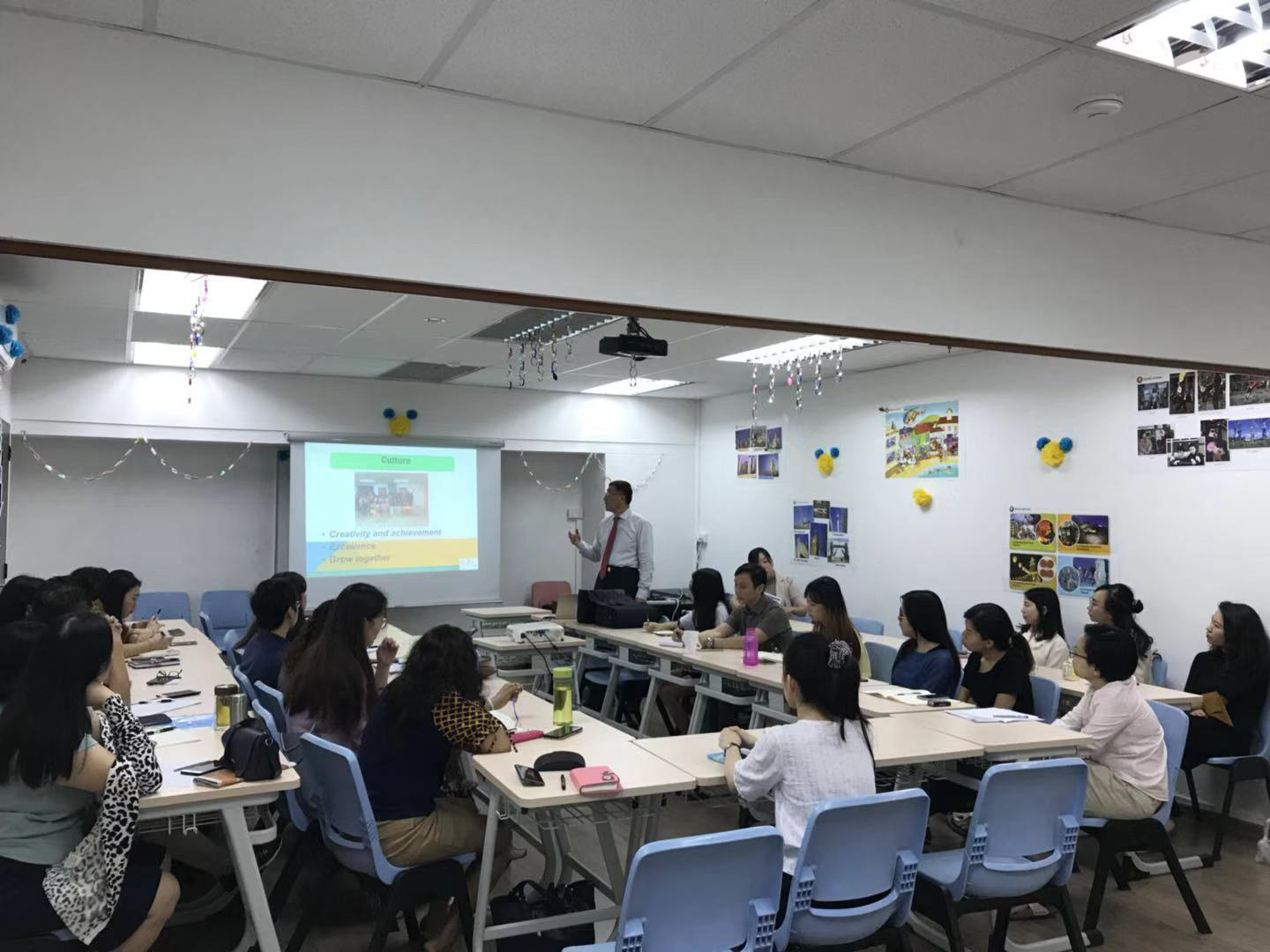 In the teacher term review session, our academic board member, Mr. Fong, had shared his teaching experiences. He also introduced his new teaching method (Problem-based learning) to encourage students in self-learning and improve their problem-solving skills through group discussion.
Lastly, teacher Priscilla from Bishan campus had also shared her unique teaching experiences on how to teach different types of students and how to get along well with students with different characters.