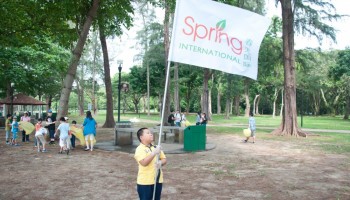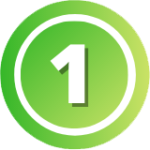 Quality Teaching Staff and Resources
Our team of teachers are highly qualified and have rich teaching experiences. They will design the lessons plan and materials based on the needs of the students. SCI also holds regular academic meetings and academic staff trainings to ensure that our team of teachers are updated on the newest syllabus as well as advanced teaching methods.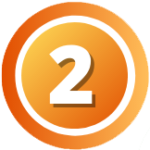 Innovative teaching methods
SCI uses different kinds of teaching methods such as interactive teaching, group teaching and multi-media teaching instead of the traditional methods. Students in our classes are divided into smaller groups, and are encouraged to discuss and interact with fellow students through role playing, games and etc. SCI also organize extra curriculum activities for our students to increase their interest in certain subjects.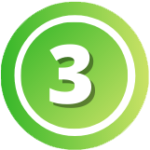 Excellent English learning environment
As SCI is an international school, we have students from all over the world from Thailand, Vietnam, Indonesia, South Korea, Russia, China, Hong Kong,Taiwan, Malaysia, Laos, Mongolia, Mymmar, Cambodia and up to 20 different countries. This diversified population of students enhances our school, making SCI an ideal environment for students to improve on their English as they have to use one international language to communicate – English. This will encourage them to speak more English and ultimately their English will improve. Also, a diversified student population enriches each and every students as they learn about one another home country's cultures, values, religions, traditions and ethnical group.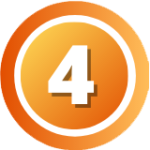 Internet System Management allow Parents to Monitor Students
SCI seeks constant improvement to our services provided. We use an user-friendly Internet Management System for parents to monitor their child. Parents are able to monitor their child's attendance rate, timetable, assignment completion and test results online. Students become more disciplined and proactive in their studies and at the same time, enhance the communication between SCI, Teaching Staff and parents.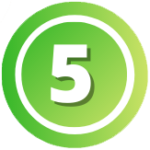 Alumni Communication Platform
Alumni communication platform serves as an extra service between old students and SCI, further improving the relationship between alumni and SCI which may lead to future cooperation and possibilities in improving SCI. SCI aims to grow and improve as one with our alumni.
You can request the following data from the school by writing in:
Progression Rate
Withdrawal Rate
Graduation Rate
Examination Pass Rate