How to Apply
1. From the course brochure, select the course of your choice and send in the application form.
(Click to fill in the  Application Form)
2. Submit the application documents along with the application fees.
3. Once admission is granted, SCI will proceed with the student visa/pass application.
4. Student will have to sign the student contract
5. Upon student visa/pass approval, students are required to pay all miscellaneous fee
6. Inform SCI if student needs accommodation arrangement and intended arrival
7. Report to SCI for new student orientation
8. Participate in  the pre-course counselling and orientation satisfaction survey
9. Proceed to ICA for student visa/pass collection and prepare for lesson
Required application documents
1. Completed application form (International students)
2. Standard passport photo (White background)
3. Photocopy of passport (1 st page)
4. Birth certificate (Translated into English)
5. Highest academic qualification (Translated into English)
6. Academic transcript (Translated into English)
Method of Payment
Cash
NETS (Other than NETS card, we do not accept any credit cards)
Cheque – Please make it payable to [Spring College International Pte Ltd]
Paynow: 201001911N
Telegraphic Transfer
Account Holder: Spring College International PTE LTD
Account No: 612-869933-001
Bank Branch : OCBC Bank
Bank Address: OCBC CENTRE, CENTRE, FLOOR 9,65, CHULIA STREET, SINGAPORE 049513
Swift code: OCBCSGSG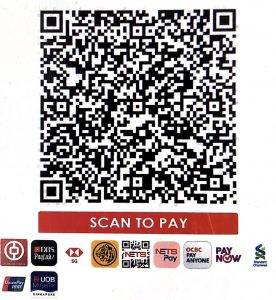 *The SGQR Code is only scannable by the above-listed Singapore bank app. It is not scannable by WeChat or other App. Otherwise, please make payment by bank transfer and key in PayNow Proxy 201001911N
You must quote the student's name when making payment
* All payments must be in Singapore dollars.